NTT INDYCAR SERIES Racing Is More Than a Ride
It's a sport built on performance, technology, innovation and teamwork.
That's where NTT DATA comes in. From enhanced safety standards, improved fan engagement and maximized data, we accelerate performance on and off the track. As the title sponsor of the NTT INDYCAR SERIES, we're behind the wheel driving transformation in motorsport.
We're the Title Sponsor of the NTT INDYCAR SERIES, Official Technology Partner of INDYCAR, the NTT INDYCAR SERIES, Indianapolis Motor Speedway, the Indianapolis 500 and NASCAR Brickyard events.
INDYCAR Mobile App powered by NTT DATA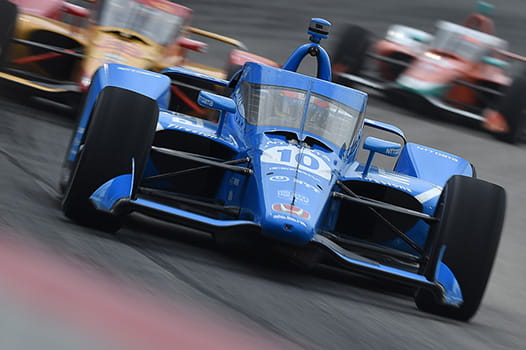 NTT DATA Racing
NTT DATA is a team partner and Official IT Provider for Chip Ganassi Racing, one of the most successful organizations in motorsports. Our partnership, which began in 2013, features primary sponsorship of the No. 10 NTT DATA Honda driven by 2021 NTT INDYCAR SERIES champion Alex Palou and varying sponsorship levels with three other leading drivers for Chip Ganassi Racing—Scott Dixon, Tony Kanaan and Marcus Ericsson. Our parent company NTT serves as the entitlement sponsor of the NTT INDYCAR SERIES.