Driving Digital Transformation in Healthcare
Harvard Pilgrim Health Care (HPHC) needed to improve service delivery to its members, reduce administrative costs and meet increasing demands for digitalization.
HPHC partnered with NTT DATA to modernize applications and automate critical processes to better identify risk using predictive models.

For 50 years, Harvard Pilgrim Health Care (HPHC), a leading not-for-profit health services company, has provided health benefit plans, programs and services to more than 3 million members across New England and beyond. "Our mission is to improve healthcare for our members and the communities we serve," says Deborah Norton, the chief information officer for HPHC.
Bob Trombly, HPHC's deputy chief information officer, says, "What keeps us awake at night is the constant pressure to reduce administrative costs and provide better service. There has been a lot of consolidation nationally, so we were trying to remain competitive as a regional health plan." Additionally, HPHC needed to address the ongoing trend of digitisation. "Our membership is looking for seamless service and a faster, more reliable experience," Trombly says. "They want to see their claims online, to buy or change their products online, and to examine their networks to make sure everything is optimised for them. We have to be able to compete in this area."
Stabilises pended claim volumes
Better isolates risks and financial liabilities
Processes 92% of claims in an average time of 1.61 days from receipt
Delivers modern application platform that is scalable to meet future needs
Reduces interest penalties by 60% from 2016 to 2018
Cuts core support cost by $13.5 million through automation and process improvement
Working with NTT DATA to enable automation, support DevOps and cut costs
Harvard Pilgrim turned to technology partner NTT DATA to help reduce costs, improve service and meet the demand for digitisation. Since 1999, NTT DATA has partnered with HPHC in the areas of application modernisation, business process outsourcing (BPO) and infrastructure. "NTT DATA is a key strategic partner in our digital transformation," says Norton.
For example, the NTT DATA application modernisation team worked with the HPHC CIO and CTO offices to automate application code deployment processes and support the organisation's DevOps development model. The NTT DATA team also replaced the HPHC core claims-processing system, rebuilding the overall system into individual components for membership, customer management, provider management and claims-pricing applications – all tied together with a new services framework. "We took an aging legacy system and rebuilt and redeployed it with a modern architecture that is scalable to meet Harvard Pilgrim's future business needs," says Andy Fransen, senior director, customer delivery executive for NTT DATA.
The NTT DATA BPO team has worked with HPHC to automate critical inventory management processes to reduce Harvard Pilgrim's potential backlog of insurance claims. NTT DATA programmers used Robotic Process Automation (RPA) and created bots to automate pending claims in the Harvard Pilgrim business process organisation. "We can't possibly sort through these complex issues ourselves. We need a trusted global innovator – NTT DATA – to help guide us as we approach these very important issues," says Norton. "NTT DATA really understands our business."
Optimising claims inventory management
Through a combination of process automation, business process redesign, and optimised inventory tracking and processing, the NTT DATA BPO team reduced inventory levels, giving Harvard Pilgrim the operational stability necessary to evaluate and calculate risk.
Through the efforts of the NTT DATA BPO team, Harvard Pilgrim also stabilised pended claim volumes, and it can better isolate risks and financial liabilities. For example, although the industry's standard claims payment with a 30-day turnaround time is 95 percent of clean claims, HPHC is able to process 92 percent of insurance claims in an average time of 1.61 days from receipt. Through the NTT DATA BPO team's efforts, Harvard Pilgrim has also reduced its interest penalties by 60 percent year-over-year over from 2016 to 2018 and is currently trending towards further improvement for 2019.
Saving millions of dollars through application modernisation
Harvard Pilgrim has also been able to drive down costs through modernising applications. For instance, NTT DATA created a new software solution that is scalable to meet future needs. "We're getting more agility, a more modern platform and a better ability to use new technologies for data access and data acquisition – and a skill set that's readily available at a lower cost," says David Querusio, the Chief Technology Officer at Harvard Pilgrim
Additionally, the NTT DATA Application, BPO, and Infrastructure teams helped Harvard Pilgrim cut its total core budget by $13.5 million over the past two years. Querusio says, "NTT DATA helps us reduce our costs and put the savings into other business areas, so we can be responsive in the marketplace."
Moving forward, Harvard Pilgrim will continue growing its relationship with NTT DATA. "One of the most important initiatives that NTT DATA will help us with is expanding the traditional view of our members to a 360-degree view," says Norton. "That comes with a lot of challenges, because every access point has a security or privacy point. We are thrilled and privileged to have NTT DATA help us think through those problems."
Harvard Pilgrim Health Care saves millions of dollars, improves customer service and meets digitisation demands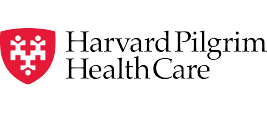 Headquarters
United States