Transforming Production Processes to Boost Yields
Manual, paper-based processes delayed Greene Tweed's insight into global production processes—slowing efficiency, reducing yields, driving up costs and hindering competitiveness.
Greene Tweed engaged NTT DATA Services to help transform its global operations by implementing an SAP solution providing real-time insight into 22 processes, at 5 plants and 144 work centres, via automated workflows and custom dashboards.

Manufacturers drive revenue and improve competitiveness by producing the maximum number of products each year. However, quality is also critical, especially when products play an integral role in the operation of aeroplanes, chemical plants, oil pipelines and other machines including computers. To balance the need for efficiency and quality, manufacturers must catch and correct any production-line errors as soon as possible.
Greene Tweed manufactures parts – including seals, gaskets, fibre-optic connectors and custom components – for leading organisations in aerospace, defence, health sciences, energy and semiconductors. Many Greene Tweed products are manufactured with speciality materials that are difficult to work with because they can easily shift in position during production flows, increasing the risk of production issues.
To quickly detect any errors that can render products or entire lots unusable, Greene Tweed employees manually inspect products as they come off the production line. Until recently, they had to manually record all inspection data on paper. Analysing paper-based information was extremely time-consuming, and even though some information was entered in Microsoft Excel spreadsheets, employees struggled to grasp the insights needed to increase efficiency and boost yields. Trend analysis was even more difficult. It could take weeks or months to summarise large amounts of information that often resided at offsite storage due to space constraints.
To overcome these challenges, Greene Tweed decided to digitise and automate workflows, shifting the focus of production from inspection to automated process controls using SAP Manufacturing Integration and Intelligence (SAP MII). Instead of tackling this challenge independently, Greene Tweed sought a third-party SAP expert to help engineers integrate SAP MII with existing technologies and new automated measurement systems. "After considering many partners, we chose NTT DATA because of the breadth and depth of its SAP technical skills, collaborative approach and effective communication," says Girish Hegde, SAP Technical Manager at Greene Tweed.
Boosts production yields and revenue
Improves customer service and competitiveness
Saves weeks or months of effort in analysing a process's history
Increases global efficiency via proactive insight and predictive modeling
Facilitates quality control with in-process inspection
Reduces product waste
Efficiency with real-time insight and proactive process controls
Working with NTT DATA Services, Greene Tweed digitised and automated global data entry, analytical processes and operator workflows. As a result, employees spend less time recording information, and the organisation has real-time insight into 22 unique processes at five global plants and 144 work centres. "We created numerous dashboards with NTT DATA," says Hegde. "One is for operators and the others provide different types of analytical and supervisory insights. With accurate data available in real time, our people can make better-informed business decisions."
Today, when operators start an order, they can see notes from previous operators and alerts regarding historical process issues or rejections. They can view their level of control, such as the ability to stop production flow if they question the process. During every job, operators can also view a real-time chart that measures the process performance, which must be 1.33 Cpk or better. This translates into production processes that are at least 99.99 percent successful in delivering projected yields. "With the real-time insight into manufacturing flows and point-of-impact decision making we've gained through our partnership with NTT DATA, operators can catch errors sooner and proactively make adjustments to ensure quality," says Hegde.
Boosting yields with greater operational insight and faster issue resolution
Managers and supervisors have also gained a holistic view of operations, including the status of all productions orders that are running in their work centres. "When our production dashboards show that processes are operating inside our control baselines, we know quality follows," Hegde says. "But if data shows a process is operating out of control, we can see it right away." Engineers can also use analytical dashboards to drill down into process information to learn more about issues and pinpoint causes. Speeding issue detection and resolution in this manner has not only boosted yields but also saved money by reducing product waste.
From analytical dashboards, staff can also view operational trends and predictive models in a way that wasn't possible using paper, which has helped streamline processes and eliminate unnecessary inspections. "For example, when we determine that a process is stable, we share the data with the customer and discuss whether we should inspect only 1 in 15 products instead of 1 in 10," Hegde explains. "Reducing the required number of inspections without impacting product quality saves time. It means we can process that many more parts per hour."
Improved customer service
Greene Tweed's customers also appreciate faster, more detailed insight into production processes. "When customers ask us for inspection data, we have it at our fingertips," Hegde says. "When they visit our production floors, they like what they see. The sophisticated processes and controls we have put in place with NTT DATA Services are competitive differentiators for Greene Tweed. We're continuing to work with our consultants to build applications and dashboards – and take advantage of emerging capabilities in SAP MII to further improve our operations and services."
About Greene, Tweed & Co.
Greene Tweed drives revenue and efficiency by giving staff real-time insight into global production processes and automating manual workflows with an SAP solution built with NTT DATA Services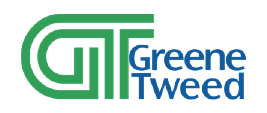 Headquarters
United States