90+
Snowflake Engagements
225+
Trained Snowflake Consultants
75+
Snowflake Certified Professionals
2x
Time Winner of the Snowflake Ski Lift Content Competition
Snowflake AI/ML and Data Science Enablement
Prep, build and deploy datasets, pipelines, and models across an end-to-end data flow to solve the most challenging AI/ML business problems in the cloud.
Snowflake Benchmark Analysis
Find out how Snowflake compares to other cloud data platforms with your personal dataset, workloads preferences, tools, and typical access patterns.
Snowflake Cloud Data Warehouse & Data Lake
Design and build core data workloads and data services taking advantage of native elasticity, scaleability, and security.
Snowflake Data Applications Development
Create and develop modern data applications that use cloud-native capabilities and approaches for impactful time to market and ongoing reliability.
Snowflake Data Architecture, Design & Engineering
Leverage the experience of hundreds of Snowflake projects to collaborate and assist in cloud data architecture and engineering best practices and hands-on delivery.
Snowflake Data Governance & Security
Discover, categorize, observe, secure, and manage data to provide usability, proactive remedies, full visibility, data quality, and trust.
Snowflake Data Integration & Transformation
Select, connect, move, consolidate and prepare your data in Snowflake with a range of technologies, tools, and approaches that maximize speed to impact.
Snowflake Data Sharing & Monetization
Use, share and monetize your data in a variety of ways to facilitate growth and revenue opportunities with net new data products and services.
Snowflake Data to Cloud Migration
Establish and execute a tailored migration strategy and approach including assessment, analysis, validation, and migration engineering for cloud-based, actionable analytics, reporting, BI and other key workloads.
Snowflake Data to Cloud Modernization
Adopt modern design principles such as simplicity, speed and sustainability while delivering a modern approach to data products and services.
Snowflake DataOps & DevOps Automation
Produce usable, trusted datasets by building, testing and deploying with proven software engineering approaches, best practices and capabilities.
Snowflake Training & Enablement
Get to know Snowflake through interactive, hands-on enablement and training sessions that focus on key usability features and best practices to make the most of your Snowflake environment.
Hashmap, an NTT DATA company, is the #1 Snowflake content partner globally two years running and winner of the Snowflake Ski Lift award.
Snowflake Data Cloud for Healthcare
Deliver deeply personalized and secure healthcare experiences by harnessing the power of Snowflake.
2023 Cloud Data Platform Benchmark Analysis
Our data experts spent more than 400 hours dissecting and testing the warehouse workload capabilities of today's leading cloud data platforms, saving you the time of researching it on your own. Let our experts walk you through the analysis, providing practical expertise for your specific use case.
Data Governance Tools Comparative Analysis
Get in-depth analysis on key data governance players in the marketplace and you will have a solid foundation to choose the perfect fit.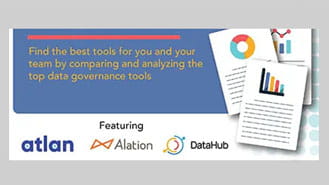 A Data Lake Success Story
A multinational financial services firm migrated its data platform to Snowflake data lake on AWS. See how they did it.