AWS re:Invent 2022

NTT DATA will participate in AWS re:Invent 2022, a industry-leading event focusing on cloud, digital transformation and modernization.
Date
11-28-2022 - 12-2-2022
Location
Las Vegas, Nev
Booth
#3519
AWS re:Invent is the best place to learn and experience how the AWS Cloud can transform your organization. From keynotes to leadership sessions, from bootcamps to breakout sessions, and from the Expo Hall to the Builder Labs, you can't miss this opportunity. It has it all!
Diversity, Equity and Inclusion
As an APN Premier Tier Services Partner, we're honored to be a Gold event sponsor and the main sponsor of re:Invent's All Builders Welcome program, the event's global network of builders, leaders, and allies supporting inclusion, diversity, and equity in tech. As an attendee, you'll learn how tech careers from non-traditional pathways helps to attract and retain talent from all walks of life.
Learning Opportunities
Don't forget to use this opportunity to learn from subject matter experts in your industry. Our consultants will share innovative ideas to adopt and manage cloud technologies, including best practices and industry lessons from the thousands of projects we've done.
Nothing is off the table: mainframe modernization and cloud migration, cloud-native app development, cloud migration and management, security, data and analytics, and IoT. Stop by booth #3519 to learn about cloud solutions in financial services and banking, public sector, manufacturing and more.
Hungry? Join us Wednesday Night!
Ignite your tastebuds with the cooking of Iron Chef Masaharu Morimoto's cuisine!
Wednesday, November 30 6:00 pm to 8:00 pm Morimoto MGM District
Due to space limitations, this opportunity is sold out.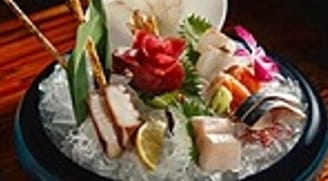 Join Our Session
Widening the Aperture: Supporting Tech Careers From Non-Traditional Pathways